KATHRINE BAUMANN: BEVERLY HILLS BAG LADY

INTERNATIONAL WESTWOOD PHYSICIAN'S ESTATE SALE
​ECLECTIC BEVERLY HILLS SOCIALITE ESTATE SALE

NORTH HOLLYWOOD *PRODUCTION EQUIPMENT BIZ* & HOUSEHOLD ESTATE
EXQUISITE MUSEUM QUALITY SHERMAN OAKS ESTATE
PROMINENT DOCTOR'S HOLLYWOOD HILLS ESTATE
CHATSWORTH COLLECTORS PARADISE
ECLECTIC SANTA MONICA ESTATE SALE - SOMETHING FOR EVERYONE!



CHARMING NORTH HOLLYWOOD BUNGALOW - TREASURES GALORE
GRAND WESTRIDGE VALENCIA ESTATE - EXQUISITE / ECLECTIC / DECORATOR ITEMS
PREVIOUS SALES

​


Below is a sampling of some of the most recent estate sales conducted by our team.
WILSHIRE MIRABELLA ESTATE SALE



​
SILVERLAKE ESTATE SALE - FATHER'S DAY PARADISE, TOOLS GALORE!!
LONG BEACH - CONTEMPORARY OCEAN BOULEVARD BEACHFRONT ESTATE
NORTH HILLS ESTATE OF DAVID JOSPHE

ART DECO CENTURY HILL PRIVATE ESTATE SALE​​​

PACIFIC PALISADES LIFETIME COLLECTION OF YOSEMITE PAINTINGS​

IMPRESSIVE EUROPEAN LADERA HEIGHTS ESTATE SALE
​

ERTE COLLECTORS DREAM! ELEGANT ENCINO ESTATE SALE!
​​​​

EXQUISITE TRADITIONAL SPANISH HILLS CAMARILLO ESTATE SALE


THE ESTATE OF THE LATE DAVID ROSE COMPOSER AND CONDUCTOR

​
PROMINENT ESTATE OF PSYCHOLOGIST NORMAN L FARBEROW
​​​​​

HOLLYWOOD GLAM LOS ANGELES ESTATE SALE
DESIGNED BY HGTV STAR
LOVELY TRADITIONAL SOUTH OF THE BLVD SHERMAN OAKS ESTATE SALE
Call Now For a Free Consultation – 818.903.1197
SOUTH OF THE BLVD SHERMAN OAKS ESTATE SALE
ECLECTIC PORTER RANCH ESTATE SALE


GRAND BRENTWOOD ESTATE TEAR DOWN – ALL CONTENTS!!!
FABULOUS GLENDALE ESTATE SALE
THE BURBANK ESTATE OF GALLERIST HYUN SOOK KIM
STUNNING HIGH END 80'S CONTEMPORARY STUDIO CITY ESTATE SALE
ART OF THE AMERICAN WEST HIGHLIGHTS THIS ART-FILLED, PUBLISHED BEL AIR ESTATE
EXQUISITE DECORATIVE DREAM SOUTH of the BLVD / STUDIO CITY ESTATE SALE
HOLLYWOOD CELEBRITY INTERIOR DESIGNER ESTATE SALE
ECLECTIC BRAEMAR ESTATE SALE


HOLLYWOOD FILMMAKER'S TOLUCA LAKE ESTATE SALE
TREASURES GALORE SIMI VALLEY ESTATE SALE
​​​​​​

PARISIAN ACCENTS MEETS CHINOISERIE CHIC IN BEVERLY HILLS
WONDERLAND OF FANCIFUL TREASURES IN LAFAYETTE SQUARE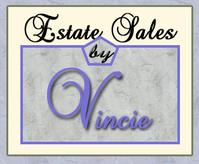 Emmy Award Winner's Exquisite Studio City Estate Sale

LATE CROONER AND ACTOR AL MARTINO BEVERLY HILLS ESTATE SALE​​​​​​
LAIST ONLINE ARTICLE ABOUT THIS SALE & FEATURED ON KTLA NEWS

STATELY LAFAYETTE ESTATE SALE
One of the Premier Estate Sale Companies of
Los Angeles